The Producer Advantage: Focused to Grow
We work with ready mix concrete suppliers to help them tailor mixes to their customers' specifications.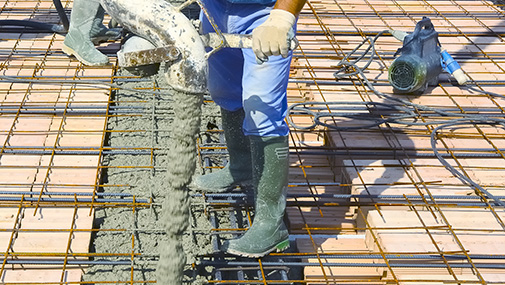 Why do so many ready mix companies choose to work with GCP Applied Technologies? One key reason: We're a true business partner. Count on us for innovative technologies and expert consultation that will position your company as the go-to source for high-performance, workable concrete.
Ready mix concrete suppliers trust our admixtures, fibres and additives to produce concrete that has maximum workability when it arrives at the job site. Our innovative materials let you design mixes tailored to the specs of any project, from residential homes and commercial buildings to vital infrastructure.
Our industry-leading solutions include:
Our Innovations in Concrete Technology Will Ensure Your Ready Mix Business Is Ahead of the Curve
We have led the way in concrete innovations for over 50 years. In 1992, we revolutionised concrete technology with our ADVA® high-range water reducers. ADVA® admixtures make ready mix extremely workable by enabling producers to control concrete's properties with unprecedented precision. In addition, we invented the first shrinkage reducing admixture ECLIPSE® and STRUX® synthetic macro-fibres to continue the evolution of concrete technology.
Another breakthrough is the VERIFI® In-transit Concrete Management System. Our system monitors slump and temperature, and automatically adjusts them as needed by adding the appropriate quantity of water or admixture. It is the industry's only complete solution for ensuring the consistent delivery of high-quality concrete from plant to placement.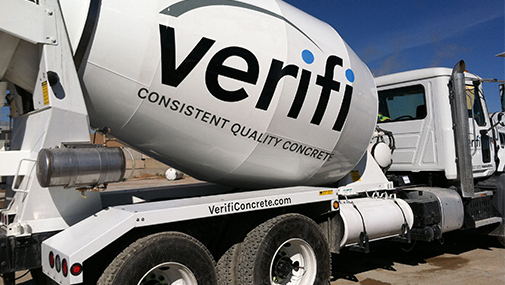 Enjoy Exclusive Benefits That Come with Our Ready Mix Solutions, Such As One-on-One Technical Consultation
By collaborating with ready mix suppliers for decades, we've built long-lasting industry relationships and extensive knowledge in concrete technology. Through our Blue360sm Field Advantage programme, we offer expert technical and operational consultations from our field engineers at the plant and construction site.
Benefits include:
Classroom education, such as concrete school for technicians and VERIFI® training for truck drivers

Customised training sessions on-site

Technical support and troubleshooting (on-site and remote)

Product selection consultations
As your partner, we provide a wide range of services to help grow your business and enhance your reputation in the concrete industry.